Learn Sanskrit through Self Study
Devanagari Script (lesson 0!)
Part-21: Listening Practice
Audio support is available in this page
Here, you can check your ability to read Devanagari. The audio corresponding to the text shown below can be played by clicking on the line you want to hear. Please try to read the line before attempting to hear the audio.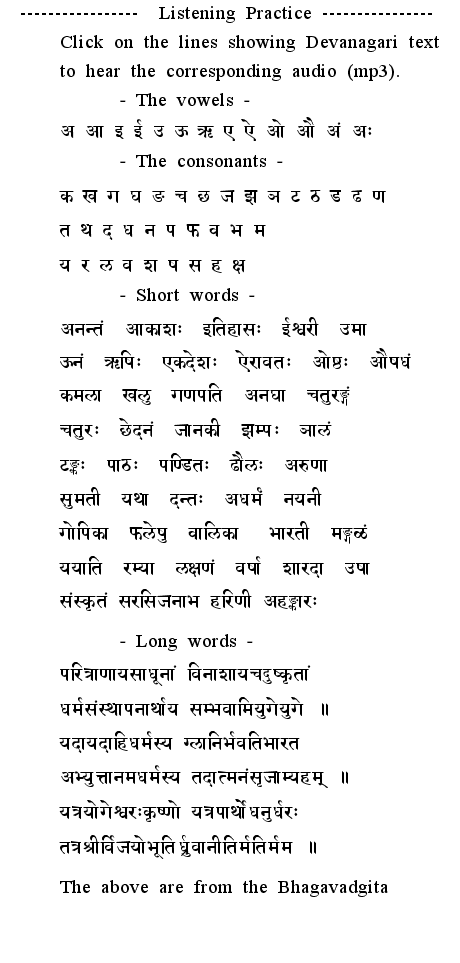 Acknowledgment
The text was spoken by Aswini, student(UG) of Metallurgical and Materials Engineering, IIT Madras (2005).
---
Previous Section Exercises

Start of this Lesson




Contents



Introduction

Short Vowels

Long Vowels

Support Vowels

Generic form of a Consonant

Gutturals

Palatals

Cerebrals

Dentals

Labials

Semi Vowels, Sibilants etc.

Consonant Vowel combinations

Conjunct characters

Writing methods for Conjuncts

Conjuncts with "ra"

List of Conjuncts

Similar looking Aksharas

Vedic symbols

Rarely used Aksharas

Summary

Exercises

Listening Practice


---