Learn Sanskrit through self study
A short Quiz
Often it helps to find out your level of understanding of the language by asking yourself a few simple questions. We give below some questions for you. If you are able to answer all the questions to your own satisfaction, then you are a motivated student. All students are not equally motivated. Some require to be pushed a little bit.

The first part of the quiz requires you to answer some questions relating to simple sentences in Sanskrit.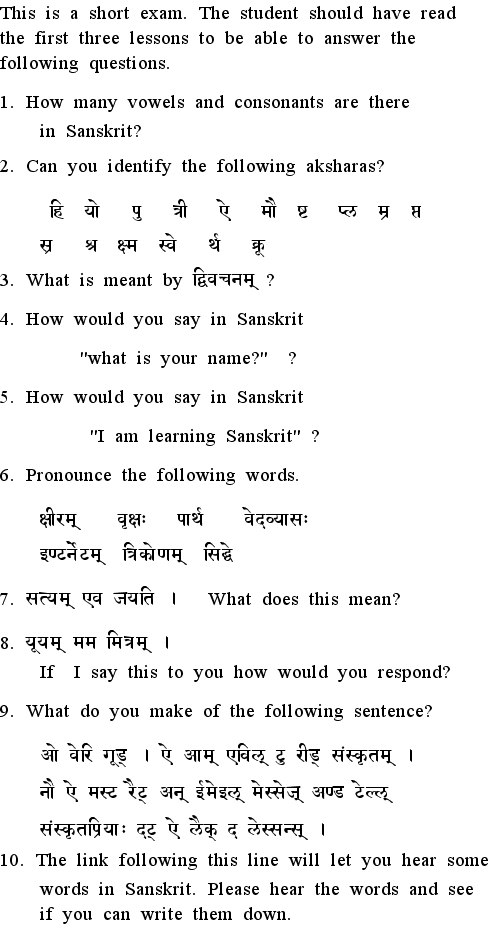 The second part of the quiz requires you to hear words and sentences in Sanskrit. You should try and write them down in Devanagari.

Hear the words now and write them down. Some of the words are from the lessons you have already studied.

The Audio file will be in RealAudio format. You must enable your browser to play RealAudio files. Should you run into problems playing the audio, try the files in mp3 format. The mp3 format should work on most computers.
Can you recognize the aksharas of the Devanagari script? Take an interesting on-line test.
---